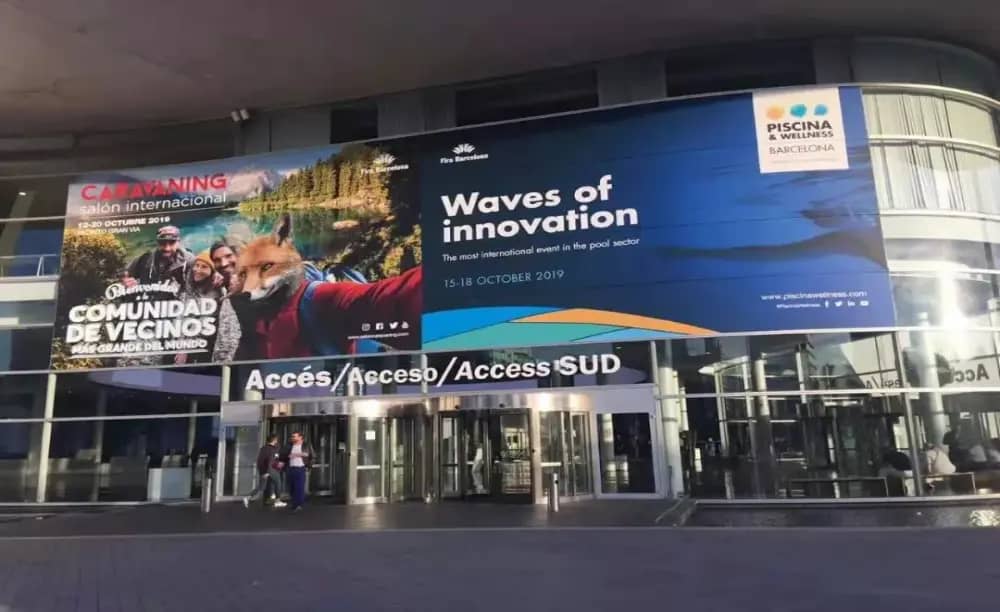 Since it was first held in 1994, Piscina Barcelona has grown in size and is the most professional and influential swimming pool and spa equipment exhibition in Europe and has become one of the iconic exhibitions in the swimming pool industry. The organizer of the exhibition is the FIRA DE BARCELONA Group in Barcelona, Spain. It is one of the famous exhibition organizers in Europe, who has hosted international exhibitions of very high professional level.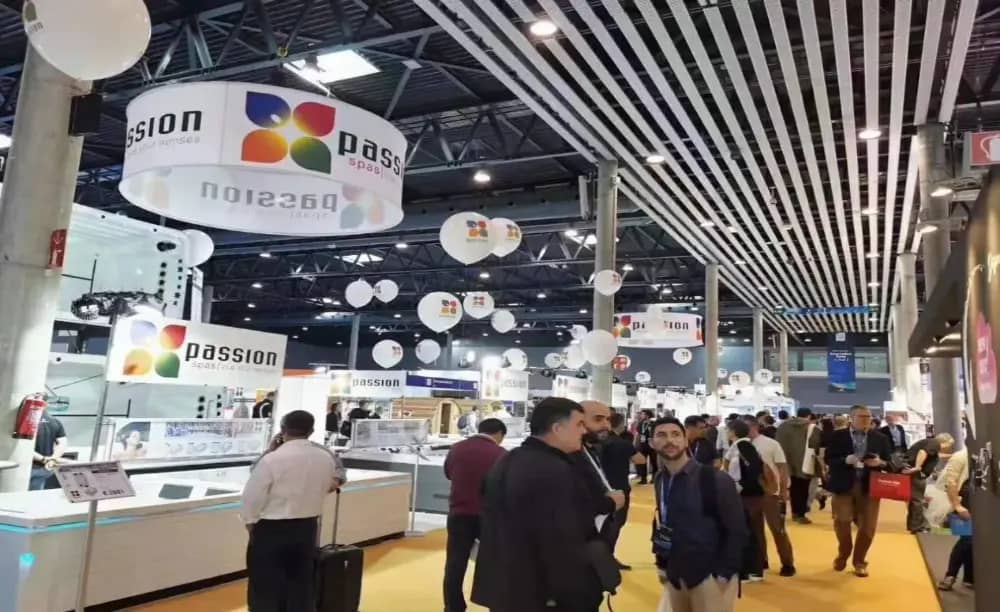 Many Professionals In The Industry Participated In This Exhibition
The Spanish International Swimming Pool Exhibition represents and displays the latest level and development trend of today's swimming pool technology, equipment and supporting facilities, providing an excellent communication platform for exhibitors and visitors. The products displayed during the exhibition represent the most cutting-edge technology in the industry and innovative ideas. The exhibition is held every two years, and the scale of the exhibition is increasing every time. It is the best trading platform for enterprises to explore the European market.
Customers At Our Booth Place Orders On Site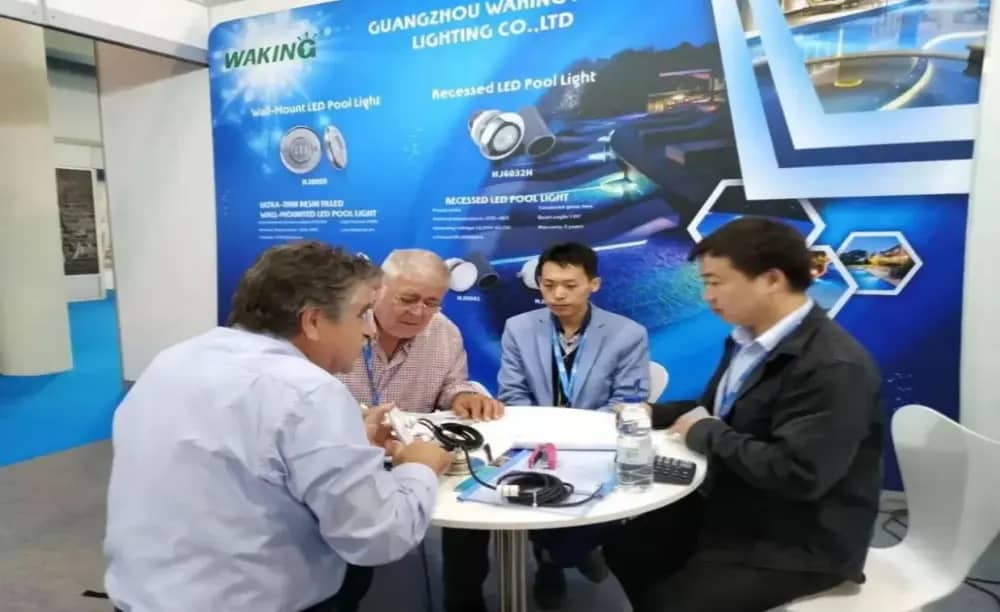 Facing such a large-scale and professional exhibition, WAKING, as a professional underwater lighting manufacturer, will certainly participate in it. On October 13th, our colleagues arrived in Spain safely after more than ten hours of flight. The Spanish International Swimming Pool Exhibition kicked off successfully on October 15. It lasted for 4 days and ended on October 18. In 4 days, we received many customers who are interested in our products at home and abroad; for our products exhibited this time: underwater spotlights, wall-mounted swimming pool lights, embedded pool lights and other series of products won the customer's recognition and stand by.
Customers Much Loving Products Takes Photos For Memory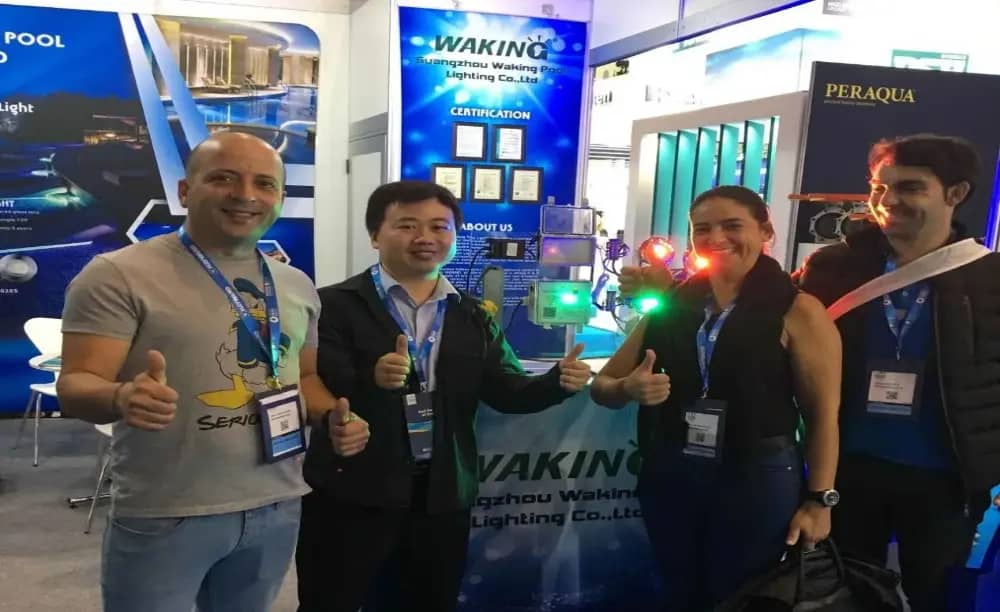 As one of the iconic exhibitions in the world swimming pool industry, it attracts professionals from all over the world to come to the exhibition. With our product characteristics, for example, the HJ8051 is a smart lamp with compact body, high power (50W, HJ8052 can achieve 60W), ultra-thin and light, etc., which can be intelligent through our special APP Remote control, switch the color of light at will, attracting customers to consult and place orders.
Are you looking for a professional underwater light supplier? Contact us now!