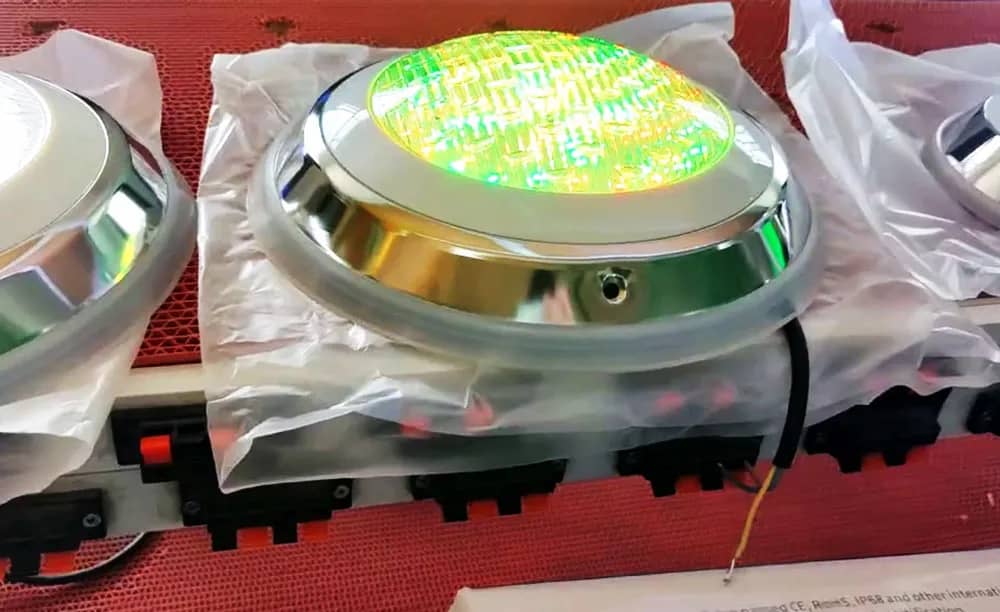 Are you considering purchasing LED underwater lights? Where to source from is a question worth considering.
Sourcing from local pool equipment retailers or distributors is the fastest and most convenient way. For those pool builders or pool equipment wholesalers who are not experienced and qualified in importing, I would recommend this. But when you're looking for guaranteed pool lights with value for money, finding a reliable manufacturer is a better option.
This article details how to source LED underwater lights from China and lists 4 of the best underwater light manufacturers in China.
Why should I import LED underwater lights from China?
Suitable sourcing areas
In fact, you can source from any country as long as you find the right product and there are no trade barriers to restrict it.
Asia is a major industrial manufacturing region of the world and some products can be sourced in countries such as China, Thailand, Vietnam and India.
If you are familiar with the manufacturing industries of these countries, you will find that sourcing from China is one of the best options.
Import from China
In 2022, China's total trade exceeded US $6 trillion, and China remains the world's largest industrial manufacturer and exporter. China has a mature and well-established manufacturing industry. Here you can find most of the products, including LED underwater lights.
There are many manufacturers of LED underwater lights in China, with a wide range of products and a steady supply. Whether you are looking to buy in small quantities or buy in bulk, you will find the right choice.
Some may say that the quality of products made in China is poor, but this statement in itself is wrong. For the global trading industry, price determines quality. High priced products are generally not too bad in terms of materials and processing. Cheap products are made at every stage to save as much as possible on manufacturing costs in order to make a sufficient profit.
Compared to LED underwater products from other countries, in China you can look for better materials and quality for the same price, or lower prices for the same quality and materials. Outstanding value for money is the hallmark of Chinese underwater lights.
How to source LED underwater lights from China?
Attend various international trade shows about pool & spas
Every year there are various large trade fairs for the pool industry. Some of the more well-known ones are ASIA POOL & SPA EXPO in China, PISCINA & WELLNESS Barcelona in Spain, AQUANALE in Germany, Piscinae Global in France, etc.
Internet search
More and more suppliers or brands of LED underwater lights are starting to advertise themselves on the internet, and you can easily find them by means of google search, Facebook, etc.
A useful tip, add the country to your search term for a more accurate search. For example: China underwater lights manufacturer.
Visit the company or factory
Visiting and negotiating in person is the most traditional way to work together in the manufacturing industry, seeing it with your own eyes is more authentic. You can travel to China to visit the offices of suppliers and the production plants of manufacturers.
Supplier of two kinds of underwater lights
Trading companies
Trading companies have the right to act as exporters, finding suppliers within the country and selling foreign products abroad, or bringing foreign products into the country for sale and earning the difference in price.
When customer demand cannot be met, trading companies often choose to change to a new supplier to try and resolve issues such as product quality.
Manufacturer
The manufacturer produces a product and then supplies it to a purchasing or trading company. Their prices are lower than other suppliers. The manufacturer has the production lines and technical teams to realize the customer's individual or quality improvement needs. Some manufacturers have export rights and can combine production and sales.
Many manufacturers focus on the production of their products and are not good at promoting themselves and developing new customers. Some manufacturing plants have insufficient manufacturing strength and poor-quality products, so you need to be careful when choosing a manufacturer.
In addition to trading companies and manufacturers, there are wholesalers, agents, retailers, and customers involved in the whole transaction chain. The relationship between them is shown in the figure. You can find your place in the diagram.
Why buy LED underwater lights from the manufacturer?
In the early days, the trade industry was chaotic and the exchange of information was not convenient, often facing the situation that manufacturers could not find their customers and customers could not find their manufacturers. This phenomenon promoted the creation and development of intermediary links such as foreign trade companies. The existence of foreign trade companies has enhanced the efficiency and effectiveness of transactions and promoted the development of the foreign trade industry.
Today, communication is becoming easier and easier, the market is maturing and competition is becoming more and more intense. It is easy to find suppliers of LED underwater lights, but it is still not easy to find products that meet the requirements in terms of price, quality and style.
Buying underwater lights from traders, wholesalers, foreign trade companies, etc. faces the following problems:
No price advantage
When a product is manufactured from the factory, every additional sales step increases the final selling price of the product. Everyone needs to make money and it makes sense to increase the price.
Less variety to choose from
Those popular underwater lights are sold in the middle and end sales chain, other products are rarely seen. It is common to compare the products of several sellers and find a high degree of product similarity. You can only achieve more styles through the manufacturer if you need them. Competent manufacturers of LED underwater lights have a wide range of product models to meet the needs of users in most regions.
No support for personalization
It is difficult to get your opinion accepted when you have a good idea or are not satisfied with the current product. Take a look at the previous sales chain diagram, where you had to cross multiple barriers to get your opinion from the manufacturer. The manufacturer does all the development, customization, and production.
Inconsistent quality
Trading companies, for example, change manufacturers frequently due to profitability, sales volume, quality, supply channel adjustments, etc. This can make it difficult to maintain consistent quality. Maybe the first few batches are fine and the next batch has a high failure rate. Maybe it's the opposite, who knows?
Many LED underwater lights are very similar in appearance and more and more manufacturers are supporting OEM/ODM. If you don't get your products directly from the manufacturer when there is a quality problem you will not be able to determine if the change of manufacturer is the cause.
Chinese quality underwater lights manufacturers show
GZ WAKING Pool Light Co., Ltd.
Established in 2011, WAKING Lighting is a professional manufacturer of LED underwater lighting equipment in China.
Features:
WAKING Lighting has a strong R&D capability and has launched hundreds of underwater light products in various models
All underwater lighting products have IP68 protection
The stainless steel lights are outstanding in shape and quality and the plastic lights are cost-effective
There is a wide range of pool lights, including high temperature resistant, ultra-thin, anti-glare, and quick disconnect types
Most products are available with a 2-3 year, some even 5-year product warranty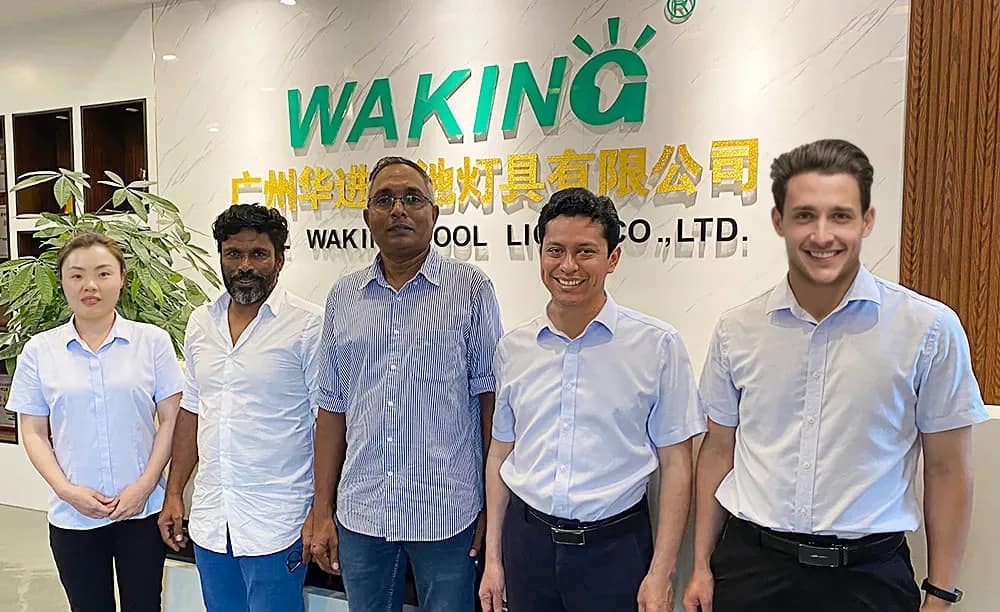 Jangsu Ever-tie LIGHT Co., Ltd.
Established in 2013, Ever-tie Lighting is a comprehensive lighting manufacturer in China.
Features:
Products are involved in many fields such as industrial, commercial, outdoor, and residential
More popular in countries such as USA and Malaysia
Underwater lights are of good quality, but the models are few and expensive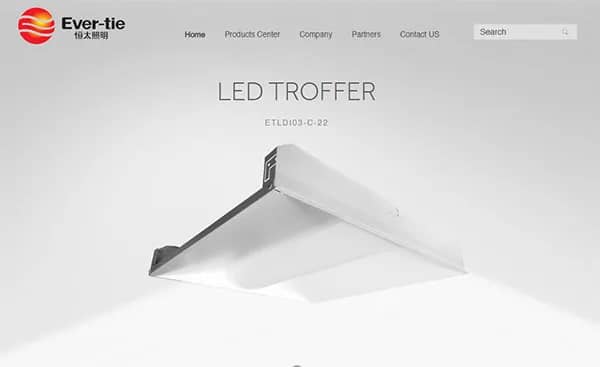 Emaux Group
Established in 1997, Emaux Group is an Australian manufacturer of pool water equipment with manufacturing facilities in China.
Features:
Development, production and quality control through a manufacturing facility in China
Manufactures a wide range of water treatment and underwater equipment
Underwater lighting products with a focus on pool lights
Products are popular in Thailand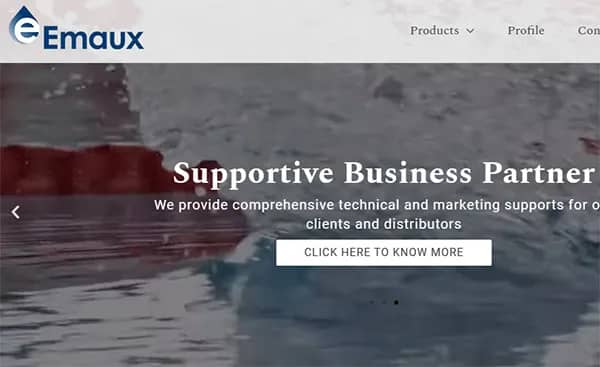 Zhongshan Kon Lighting Co., Ltd.
In the past 10 + years, Kon Lighting has been manufacturing and supplying various kinds of outdoor landscape lighting & architectural lighting.
Features:
Manufacturer of traditional underwater lights, garden lights, and solar lights
Solar garden lights are popular in several countries and regions
Fewer varieties of underwater lights and mainly plastic lights
The quality of underwater lights is not good enough and the target market is low to mid-range
Do you have to give up the middleman right away?
Not really. When your current purchasing channel is relatively stable, it is not advisable to change easily; changing suppliers at will means unknown and new risks.
You will have to consider finding a suitable manufacturer when you encounter problems such as:
Poor quality of underwater lights or inconsistent quality of lights from batch to batch
High selling prices, low margins, and no competitive advantage among peers
A desire to save on the cost of purchase
The local market has specific requirements for underwater lights, which cannot be met by popular products
Products are too similar to their peers, making it difficult to capture a larger market share
One of WAKING's customers has opened up the local market with a new product
What do I need to look for when looking for a manufacturer of LED underwater lights?
In addition to the need for export rights, you also need to know the manufacturer's manufacturing strength and product quality by the below ways.
Check the manufacturer's certification status
Certification is very important in international trade and some products can only be allowed to enter the local market if they have passed the relevant certification. Currently, there are several popular certification systems in Europe, North America, Australia, Asia, and some international organizations.
These certifications have strict regulations on raw materials, hazardous substances, reliability, and production management standards, and are an important guarantee of the manufacturer's manufacturing strength and quality of underwater lights.
Confirming the brand of LED chip used in underwater lights
Although there are many manufacturers of LED underwater lights, the only top brands of LED chips are OSRAM, CREE, EDISON, EPISTAR, etc. LED chips are the most important component of underwater lights and their quality directly affects the brightness and lifetime of the lights.
Understanding the manufacturer's product testing process
A thorough and rigorous product testing process is necessary. These include aging, waterproofing, corrosion resistance, and various optical tests. If a manufacturer lacks testing, the quality of the product and its manufacturing capabilities are questionable.
Field investigation
If you are purchasing large amounts, it is a good idea to visit the manufacturer's manufacturing site to see the scale and strength of its manufacturing. You can always find out more and understand more by seeing it in person and talking about it in person. Confident manufacturers are more than happy to welcome visits from their customers and friends around the world.
If a visit is not convenient, you will need to speak to a salesperson to find out about the manufacturer's certifications, manufacturing, testing and other aspects. Specialist manufacturers' sales staff are experienced. They are fluent in English or other languages so there are no barriers to communication.
History of the LED underwater light industry in China
White LEDs were introduced in 1997 and since then LEDs have grown rapidly in the commercial and residential sectors.
Since 2003, the Chinese government started to promote the development of semiconductor lighting projects, and various LED lighting products, including underwater lights, started to emerge in China.
Most Chinese manufacturers of underwater lights have established themselves within the last 20 years and have grown rapidly in a short period of time, selling not only within China but also exporting to other parts of the world.
In 2011, the Chinese government issued a formal announcement to phase out incandescent lamps and announced a gradual ban on the sale of incandescent lamps in the market.
Today, almost all manufacturers of underwater lamps in China produce LED products.
Are you looking for a professional underwater light supplier? Contact us now!