If you are considering providing lighting for your pool steps, then you have come to the right place. In this blog, I go into detail about the importance of providing lighting for steps, applicable lighting products, and how to light pool steps. Let's get started now.
Why do I Need to Light My Pool Steps?
There are multiple obvious benefits to using LEDs for pool step lighting to illuminate pool steps.
Safety
Illuminating your pool steps is a key means of ensuring that your pool is safe to use. At night or in dimly lit environments, unlit pool steps become difficult to recognize. This leads to a much higher risk of slips, bumps, falls and other accidents. Providing proper lighting for pool steps can help avoid these risks and make the pool a safer scene for recreation and entertainment.
Easy Access
People commonly use pool steps to enter and exit the pool. But when it's hard to see the steps, that convenience goes out the window. Illuminated steps can help make entering and exiting the pool easier, especially for children, the elderly or those with physical limitations.
Aesthetics and Ambience
Steps are also part of pool lighting. The right lighting for pool steps can make the pool more aesthetically pleasing and create an overall lighting atmosphere.
How to Choose Pool Step Lighting Products?
Types of Lighting Products for Pool Steps
You can use small, low-power LED lighting products to illuminate the typically small area of pool steps to meet your needs.
LED Pool Lights
The most common way to light a swimming pool is with LED pool lights. In addition to illuminating the main body of water in the pool, some of these products are also suitable for lighting steps. Most of the pool lights that are suitable for step lighting are small in size and low in power. By choosing different products, pool lights can also be used to both illuminate and decorate the pool steps.
LED Strip Lights
You can use LED strips for pool step lighting to provide a more continuous and softer illumination. The rigid or flexible nature of the strips allows for a wide range of lighting ideas to be realized. Strips are less illuminating than pool lights and they are more focused on decorating the steps.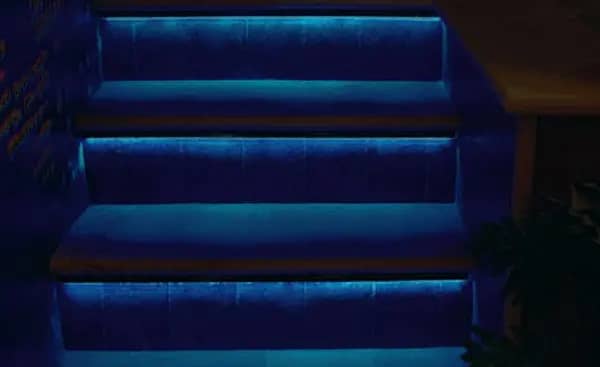 How to Light Pool Steps?
Pool Light Lighting
Surface Mounted or Recessed Pool Lights
It is more common to use recessed pool lights to illuminate pool steps. This product blends in with the wall or steps when the installation is complete, for a more aesthetic effect and does not knock the body.
Other people choose to use surface mounted pool lights to illuminate their steps. These are easier to install and maintain.
Installation Location
Most pools choose to install their step lights on the left or right side of the wall to the left of the steps, on the same parallel as the other pool lights. In this location, the installed step light will not compromise the lighting effect by intersecting perpendicularly with the lights in other areas of the pool. In addition, it is best to choose a pool wall on the side of the pool that backs up to the house to avoid eye irritation due to glare and other issues.
There are also some pools that choose to install their step lights on the first step. With the right installation design and lighting products, you can illuminate the wider steps of this type of pool without significantly affecting the lighting effect due to intersecting lights.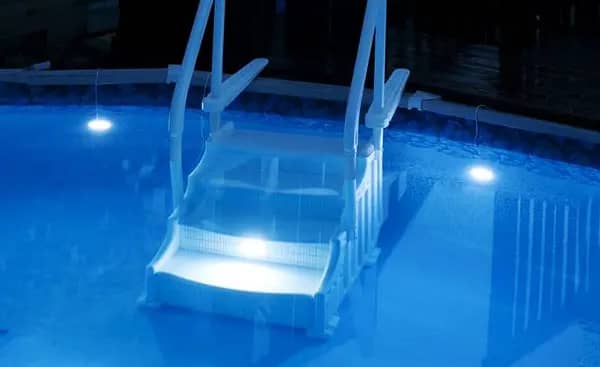 Beam Angle Selection
Most pool steps are not very wide, so when installing a step light on a side pool wall you can usually choose a light with a narrow beam angle. Pool lights with a narrow beam angle (e.g. 15° or 30°) illuminate the pool steps while providing a great decorative effect.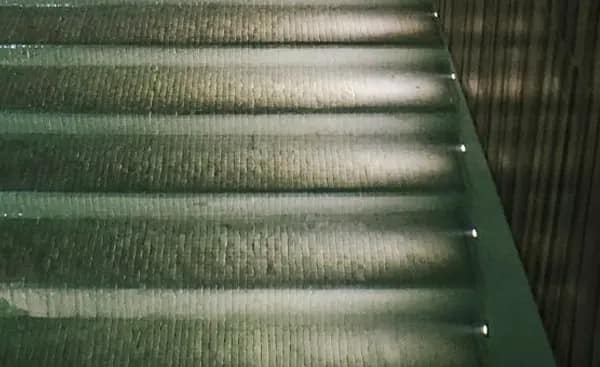 Some pool steps do not have a large lighting area. If you do not want to install too many step lights for them, you can also choose to install a pool light with a wider beam angle (e.g. 120°) on the side wall near the centre. This type of installation will significantly reduce purchase, installation and maintenance costs.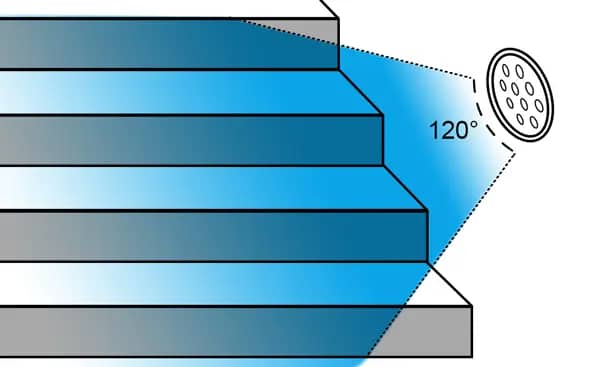 If the steps are wider, this can be considered flexible depending on the beam angle and mounting position.
Number of installations
Not only can you install a pool light in the center of the pool wall on the side of the steps to illuminate the entire step area, but you can have one or more pool lights for each step.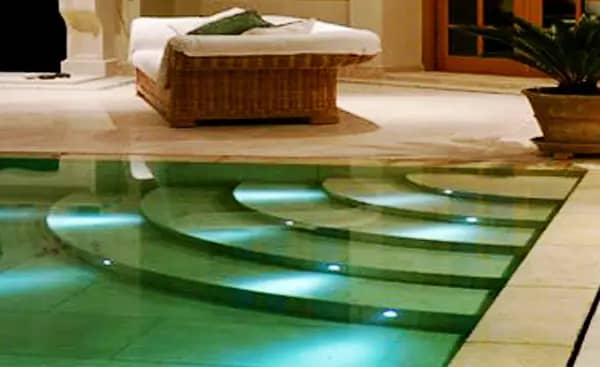 Choice of Material
Metal or plastic lights are fine, the choice of material depends on your budget and preference.
Strip Lighting
Strip lighting is a unique lighting tool. The linear lighting effect of light strips combined with the bendability of flexible strips enables more lighting ideas for pool step lighting.
Ambient light
If you don't want to install separate lighting for your pool steps, it's a good idea to use pool perimeter lighting tools. They can illuminate the perimeter as well as the steps.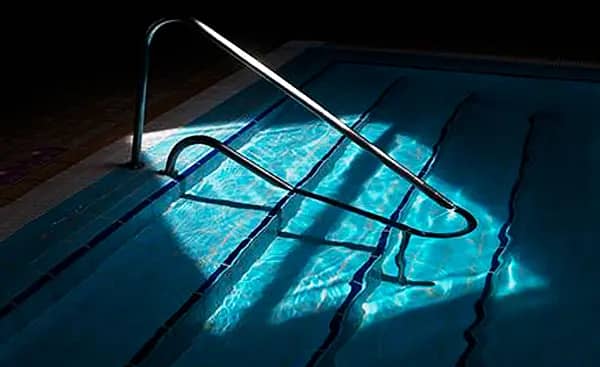 Aspects of Step Lighting That Need Attention
Waterproof Ability
Pool steps come into contact with water and lighting products used for steps need to have excellent waterproofing capabilities. Most pool lights, for example, all underwater lights made by WAKING Lighting, are IP68 rated and this is not a problem for them. However, this may not necessarily be the case for light strips. You'll need to double check before picking one.
Lighting Capability
Strips are more focused on being used as a lighting decoration and can be used in conjunction with pool lights if they don't illuminate well. In fact, many pools use pool lights in conjunction with light strips to achieve amazing lighting effects.
Pool light That Can be Used to Illuminate Steps
These pool lights below are good quality and affordable. They are equally ideal for lighting steps.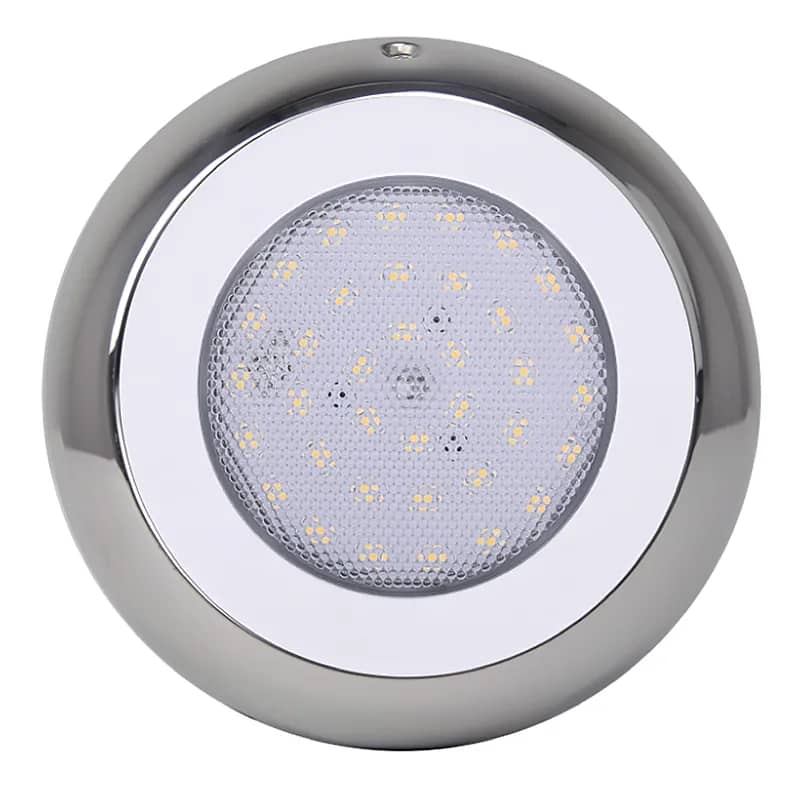 This pool light has a stainless steel body and is available in 6W/12W. It comes with an anti-glare lens to reduce eye irritation from the light. This is a surface mountent pool light.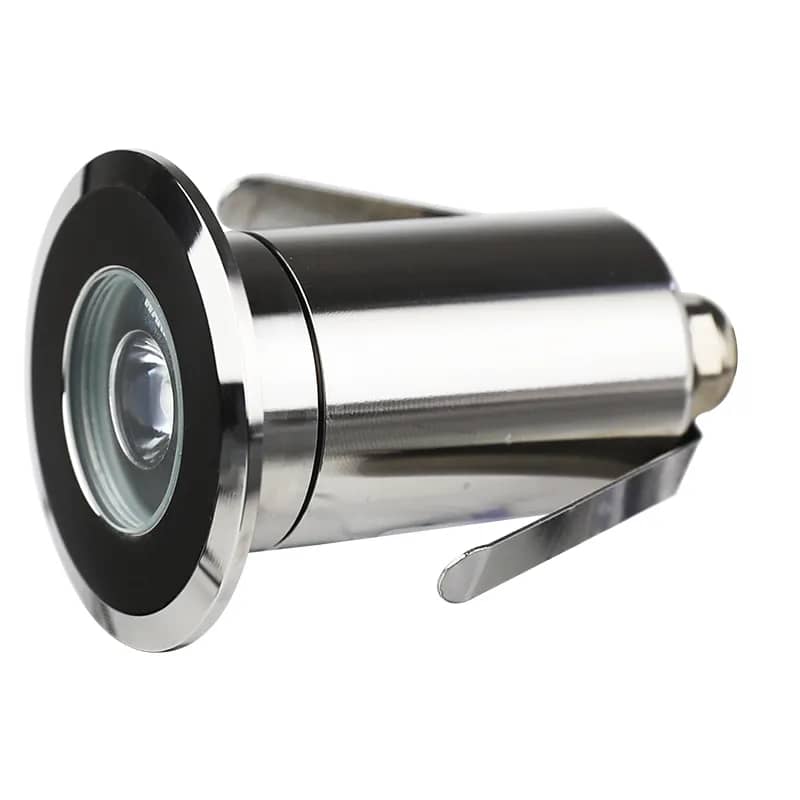 This mini pool light has a body made of stainless steel and a lens made of toughened glass. This means that this product is very sturdy and durable. It is a recessed pool light and is available in 3W/6W.
Conclusion
I am sure you have fully realized the importance of providing lighting for pool steps and have a better understanding of how to provide lighting for steps. If you are in need of pool lights or still have questions about lighting your steps, WAKING Lighting is the place to go. We welcome you to contact us at any time.
Are you looking for a professional underwater light supplier? Contact us now!