Customer identity
Peter is the manager of a hotel in the Philippines. He is responsible for the procurement of daily consumables and decoration consumables for the hotel.
Local market
The manufacturing system in the Philippines is not accomplished, and many daily-used industrial products are dependent on imports, including swimming pool lights, many importers have the shopping habit of purchasing goods and then shipping them by sea through forwarders.
Client needs
Peter purchased some wall-mounted LED swimming pool lights for the hotel's outdoor swimming pool two years ago, and now 8 of them have water leak problems, so he searched and compared many companies on the Internet. After he had a certain confidence in WAKING's products, peter contacted us.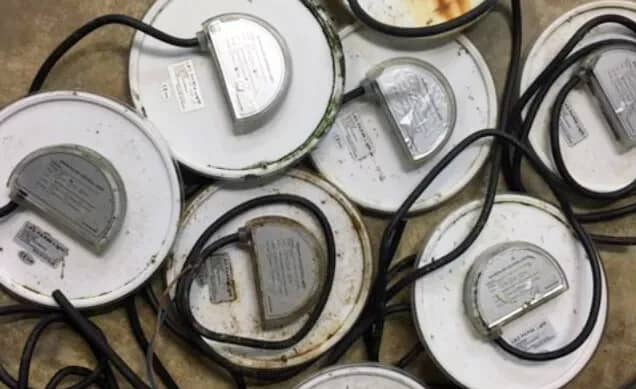 Broken light bulb for eight pool lights
Peter made the following demands on us:
Quality assurance
Affordable price
In order to facilitate replacement, the size and power of pool lights should be similar to the broken light bulbs
In order not to destroy the original overall installation effect and lighting effect, the color and luminous effect of the lamp had better be similar to those of broken pool light bulbs
The solution we provided
WAKING's sales carefully checked the product information of the lamps, and finally recommended HJ-WM-PC290 and HJ-WM-PC295 to him. These two swimming pool lights closed to the damaged lamp in all aspects and could cover the traces of the original installation.
Peter was very satisfied with the 3 years warranty on these two pool lights. However, 8 pool lights were replaced at the same time, and the cost of accessories such as lamps and controllers was too high. Peter asked us if there is a way to reduce procurement costs.
The broken bulbs are all international standard flat PAR56 bulbs. we can provide our flat PAR56 bulbs to replace them. Peter can just purchase PAR56 replacement bulbs, which could reduce a lot of expenses.
The previous transformer did not need to be replaced, we suggested peter reserve it.
The previous RGB controller had a different program and couldn't be used universally with our pool lights, so it was necessary to purchase a set of adapted controllers for our pool lights.
Peter is very satisfied with our profession and service, and finally reached a deal with Waking for 8 sets of light sources and a set of controllers.
Installation experience
After the installation was completed, peter sent us an email to express his gratitude. He said that our product is great and our service is very professional, which saved him a lot of money.
Peter expressed his thanks to us after the light replacement was completed, the following are the lighting renderings: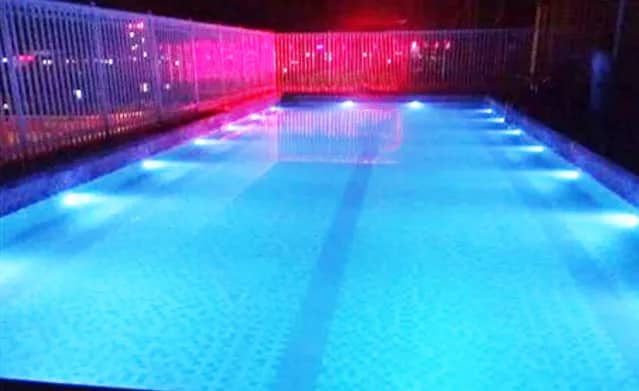 Are you looking for a professional underwater light supplier? Contact us now!